Classic FM 97.3 Presents Valentine's w/Maxwell Lagos, Nigeria (February 16, 2013) Did You Go?
Saturday, (February 16, 2013) – Classic Fm 97.3 Presents Valentine's With Maxwell (Lagos, Nigeria). Did You Go? Share your concert experience, pictures, videos, and so on with The Latest Maxwell News.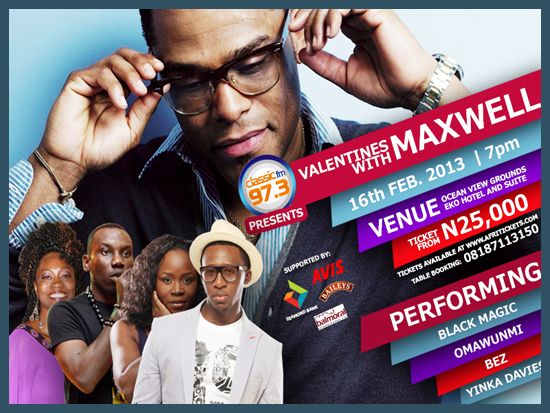 Here's a photo of Maxwell with MD/CEO Beat FM and Classic FM Chris Ubosi, click here.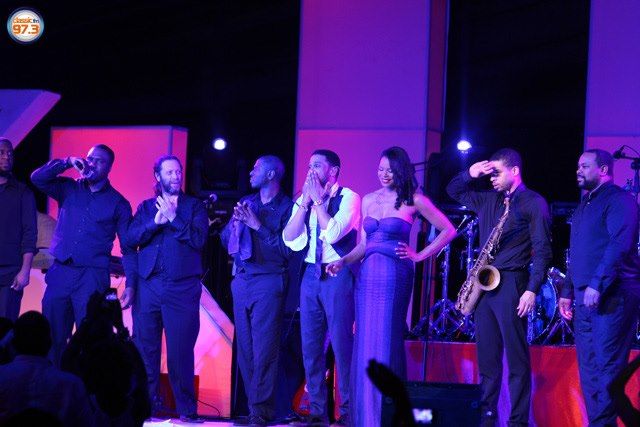 Looking for photos from this event? Click here OR Click Here (Classic FM97.3 Facebook Photos)
Above image 1 from Classic FM97.3 Google+ / image 2 from Classic FM97.3 Facebook
Let's go back down memory lane with these concert reviews from years past. Did You Go? (2012) | Did You Go? (2010) | Did You Go? (2009) | Did You Go? (2008)
———–
Make sure you're keeping up with what's current with Maxwell by following The Latest Maxwell News on Twitter and Facebook
This entry was posted on Saturday, February 16th, 2013 at 11:00 pm and is filed under Concert Reviews 2013. You can follow any responses to this entry through the RSS 2.0 feed. You can leave a response, or trackback from your own site.